How a fun-filled Theme Park can give the best ROI
The world is very much theme driven nowadays. Be it a birthday bash, a home décor, a wedding, and even a photo shoot, people tend to try different theme ideas for everything. In this contemporary inclination towards various themes, a theme park sounds like a chant of awesomeness. A theme park is a place for many purposes. Though the amusement park in goa includes many beautiful areas with beautiful sight scenes, beaches, and trees a theme is never outdated or a mismatch to anyplace. The idea of theme park always stays in trend for various reasons. Once a travel agent decides to invest a theme park in a place like Goa, the endeavor can be proven favorable in many ways in the sake of attaining customer base. Let us see how.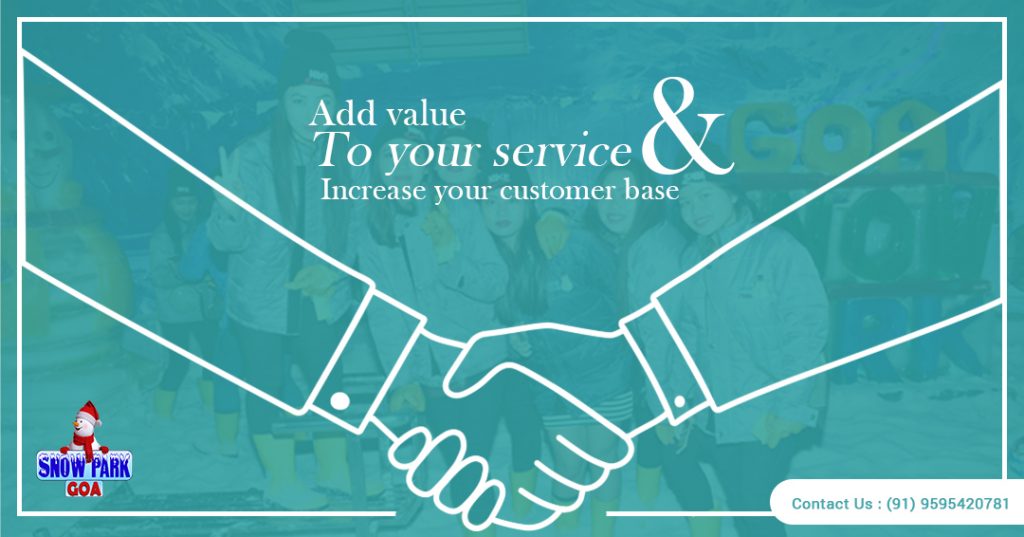 Renting For Fun:
A theme park with several activity options can attract more customers who are seeking to go outside for fun with family and kids. Generally, theme parks have activities according to the theme, and kids love something new in everything. Though there are many things to do and many places to go in Goa, some time spent in several activities is add-on fun for kids and families. Being in the coastal areas, the kids can have the feeling of being in a hill station for some time or so, if there is a snow park in Goa. Theme parks can also be perfect places for couples to spend some quality time with each other.
A perfect Photo Shoot Destination:
The current trend of pre-wedding, post-wedding and maternity photo shoots are mind-blowing. As the photographers are trying to get new themes for their customers, the clients also are open to trying new ideas for making their photo shoot remarkable and worth cherishing forever. A hill station is the most romantic getaway for a couple who are going to tie the knot or those who are expecting a new life. A snow park is an easy to go destination for all who are in Goa for pre-wedding parties, bachelorette parties, and baby-mooning.
Renting for Personal Events:
A theme park can be altered to anything as per need and choice. If someone is seeking to arrange for a theme party for a pre-wedding, cocktail and even destination wedding, a theme park can play the role of all the above. As all the components of a theme park are moveable and can be changed according to the purpose, many people can get an affordable place for making their dream of destination wedding possible. A theme park can also be used for corporate events as well. Many corporate organizations arrange for several occasions for their employees which include various sports and activities. There can be no better option than a theme park.
There are many other purposes when a theme park can be the best fit. Whatever be the use a theme park is fun and a place full of excitements and frolic, and undoubtedly a business that can give the best return on investment.