You Must Know Travels To Know Life!
What is life without travelling? No matter how hard time you are facing in your life. People slog their whole life off to make a great saving and earn more. Travelling gives you all the satisfaction you crave for. It is the best medium to invest your cold savings. Pack your bag with all the nitty gritty and step out to explore the unknown.
Travelling gives you the best return settling your mental health by releasing more dopamine that keeps your mind stable in the tough period of life. And when it comes to releasing stress by visiting hill and beaches at once, Goa is the place for you. Whenever you plan a tour with your college friends or family members, Goa always has got something for you. Goa is the place that makes a vacation worthy at its best.
Explore Goa enjoyment places
Goa has outstanding beaches for you, full of salty sand and coconut trees, encircled with green hills. Some 5-star hotels and bar with a variety of wine and drinks await you in the seaside of Goa along with special mouthwatering regional dishes like Goan pork vindaloo which is known as a sound dish of Goa. Vindaloo is a curry Indian dish that gives you several cuisine varieties. You can also find some amazing places near Baga Beach, Goa to visit by doing a little research on the internet.
Goa is always ready to make your tour amazing with its astonishing architecture and structural beauty. The churches over there define it all. There are also some traditional villages aligned in south Goa to give some most thrilling night in your life. You can also get to visit the oldest church in the country named The Se Cathedral that was built to establish the victory of a Portuguese ruler.
Goa Serves You 365 Days SNOWPARK!
Along with beautiful beaches and high-quality hotels, Goa offers you an excellent snow park. This snow park is one of the best attractions in Goa providing different types of gameplay along with some other internal exclusive activities. It gives you a combination of 0-degree temperature with real snow that contains only water. There are rides and sledging cars for you along with other snowy activities. This park is built over an area of 500 square meters. You can experience amazing snow dance with music and slide on the ice. It offers you some amazing hours with your travel mates!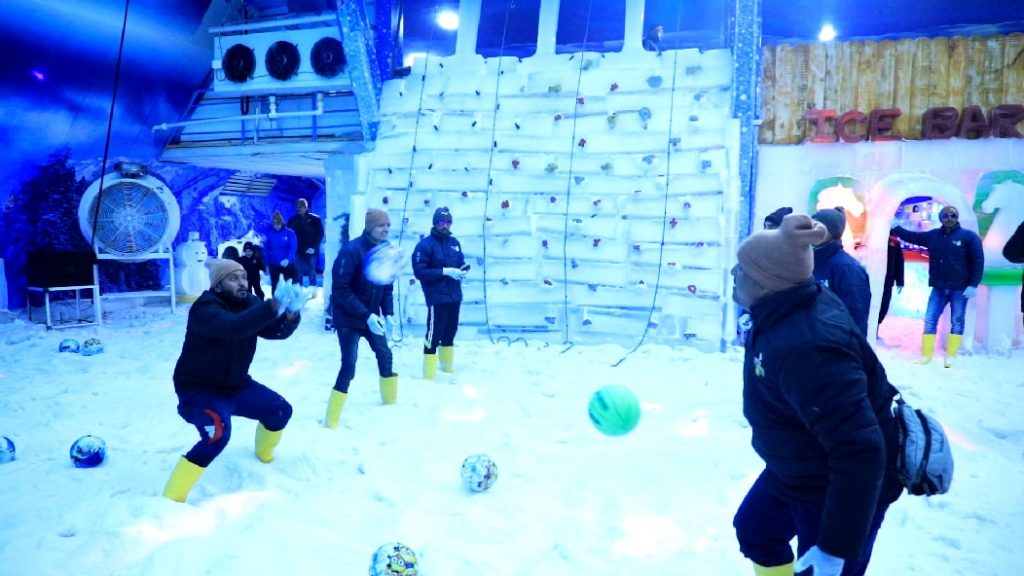 Perks Of Visiting Snow Park
Some amazing rides to soothe your mind
Ride section especially made for kids. They are completely safe and full of fun.
Some amazing snow sculpture to offer you unlimited laugh
Mesmerizing snow park food court to with mouthwatering delicious dishes
You have the best ice sliding experience of your life
Experience snow dance with charming music like never before
It gives you the feel of Switzerland by playing with ice in 0-degree temperature.
Unlike other snowparks of India, only here you can experience snow thunderstorm that is the center of many young visitors.
Some External Information For A Goa Trip
Make sure you do not miss any famous beaches of Goa like Colva Beach, Baga Beach, Anjuna Beach. You can also find some snow sports activities in Goa if you are a sports person at this Snow Park. Visit Goa between November and March to experience the best of it.