Best Destination Guide of North Goa TripAdvisor Won't Tell You
When you think of Goa; you immediately think of beaches, churches and of course feni! But Goa extends much beyond it. Despite being the smallest state of the country; it is one of the topmost tourist destinations of India which boasts of international acclaim as well.
Goa is primarily divided into two parts: North Goa and South Goa. The former is more about adventure, thrills and crowded beaches with a hip and happening array of excitements while the South Goa is more peaceful and meant for people seeking solitude and quiet moments. Here we would browse through few places worth visiting and activities worth indulging into in North Goa with emphasis on places to visit near Calangute. Stay hooked!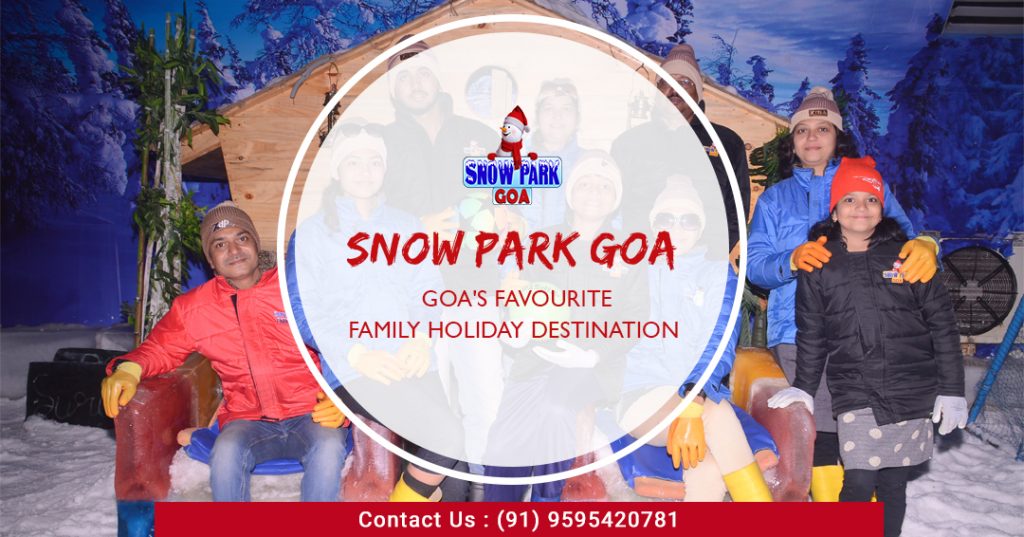 The Snow park Goa has a pretty warm climate where its heat is often harsh on visiting tourists. Thus, you find oodles of water amusement parks like the Splashdown Water Park, Monsoon Fun park, etc. These definitely add more fun and excitement for any adrenaline junkie and a relief from the scorching sun. But the Snowpark Amusement Park takes everything further by leaps and bounds and emerges as one of the most hot-and-happening theme parks in Goa. It is also the most unique park there as it offers you snow adventures and sports instead of the usual water. What can be more unique than enjoying the thrills of snow under the scorching heat!
Located between the Baga beach and the Calangute beach; this is a must-visit amusement park. It appeals to all age groups and all the genre of people from couples to families to loners as it has plenty to offer to all.
The adventurous can indulge in a real adrenaline rush with plenty of snow sports like snow-sledding, ice sliders, snow wall-climbing and plenty of thrilling activities. Families, couples, etc. can have an exciting time building igloos, playing with snow, indulging in a snowball fight, experiencing snow thunder, snow sculpture, snow volleyball, etc.
The onlookers can enjoy the ice-pubs and can unwind in DJ dancing. No matter what you are looking for; you are sure to find here. A major thrill here is wearing of thermogenic gear in scorching heat to stay warm. You simply cannot skip on this unique experience while in Goa!
Goa Enjoyment Places
While on vacations; isn't hotels and resorts our usual choice to stay! But in Goa; you can even turn it into an exciting affair! You have the option to stay in a houseboat amidst water or beach shacks and cottage huts on beaches that might remind you of old times but are super luxurious and comfortable from inside. You can even hire Portuguese style small cottages that can take you back into history with their charms! Offering you an unparalleled and unique experience; they can take your entire vacation experience to a whole new level.
Go for exciting retail therapy
For all shopaholics and fashionistas; Goa is the ultimate destination! However, for a unique experience, you cannot miss a visit to the Saturday Night Market. It is held in the charming Arpora village which is very near to Calangute and Baga beach resorts. With almost every lane flaunting of boutiques, bars, food stalls, and music; its carnival-like atmosphere gives you a cultural and culinary smorgasbord taste of Goa. You can simply revel in the Goan vibe here; socialize with your old and new friends and have fun. Above all, you get a chance to pamper your taste buds with some genuine and authentic lip-smacking Goan delicacies! It is definitely one of the best attractions in Goa that you cannot miss out on!
Revel in the beach in the dark
There is no dearth of beaches in Goa! Chances are that you would even be staying in a beach house. It is a hot and happening place during the day in which every tourist to Goa indulges in. But experience its true magic potential after sunset. In the relative quietness with the stars lighting the sky and the waves caressing the shores; any beach simply turns surreal and magical. Camping in the night there; you can marvel at the sky; enjoy some excellent Goan Feni and simply soak in the beauty and relaxing sounds of nature. It is a perfect way to connect back with nature and yourself! The coupes cannot hope to find a more romantic setting than this for some memorable moments.
Goa as a vacation spot will always leave you panting for more and you would always go back with a list of things that you could not do this vacation but would do on your next visit to the best theme parks in goa!