Things Not in TripAdvisor- North Goa Guide for Couples
Ever since the colonial times; Goa has held a special charm as the most romantic and popular destination in India. The place has lost none of its magic even today. The word that best describes it is 'Paradise.'
Given its romanticism and enthralling beauty; it comes as no surprise that it is the ultimate holiday destination for all couples of any age groups. From honeymooners to pairs to mature couples reaching milestone stages of their life like twenty-five or fifty years of togetherness; all prefer to celebrate and create more cherishing memories in Goa. With this in mind; we list out a few destinations and activities that will take a couple's experience to new heights. Despite being crowded, they offer you enough uniqueness and solitude that might not be advertised in a common site like TripAdvisor.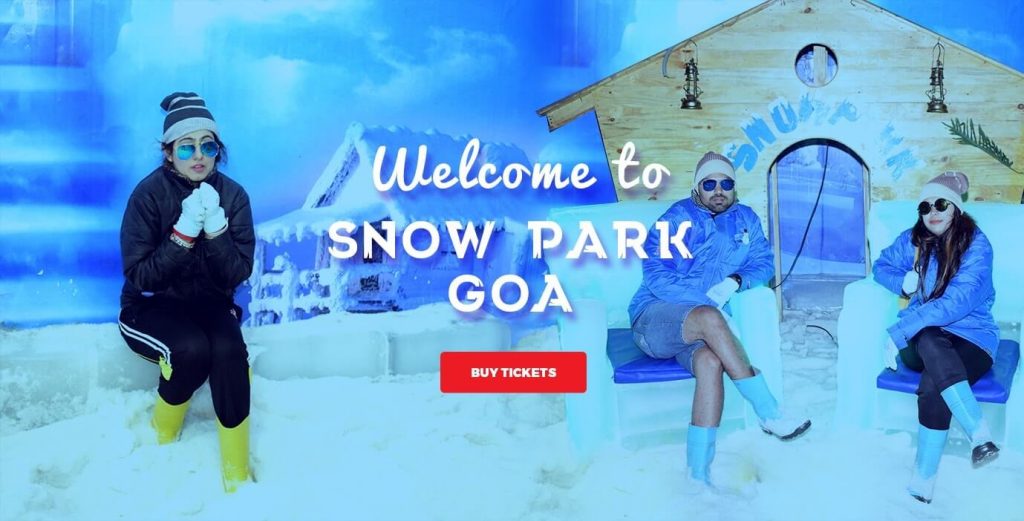 Popular Destination of Goa :
North Goa is defined by Goan trance, crowded beaches, hip and happening nightlife, cosmopolitan cuisine, shopping extravaganza and anything lively under the sun. The Snowpark seems to represent all the liveliness and romanticism to the tee. A newly added attraction; it is still not a part of TripAdvisor but still has caught the limelight effortlessly.
A snow-themed amusement park, located in Calangute; it is the first of its kind in Goa. It not only appeals to couples but also to families and people of all age groups. There is just something for everybody.
Creating a new concept of fun and recreation; it adds oodles of fun, excitement, and adventure to all couples. In its snow, all must wear thermogenic and hygienic gear for safety.
Couples can unlock their childishness and enjoy the thrills of sliding on ice, playing sledging car, etc. They can even build a dream for their future with igloos and building snowman, houses with snow. And above all, they just cannot resist throwing snowballs at one another and settle all scores in a fun way. The thunderstorm, snow volleyball, DJ dancing in the snow and various other activities keep the couples absolutely engaged with each other. With plenty of refreshments available in its ice bar; it manages to create a personal world for the couples amidst the crowd. No couple can visit the hot and sunny Goa and miss on this 0-degree snow thrilling experience.
Luxe boat
Thanks to Bollywood; quality time in a luxurious boat amidst tranquil water of the sea makes for some perfect romantic moments. Thus, no couple visiting Goa can skip this experience. They can rent anything from a yacht to a cool speed boat. The timespan can also vary from a couple of hours like a champagne breakfast to sunset dinner. It can also be booked for a full day. The hospitality meted out by the staff is spectacular. They go to great lengths to help you experience the epitome of romance. They let the couple feel like they are the only two persons in the boat yet are everywhere working incessantly to help create memorable moments for the couple. Swimming, dancing, candlelit dinner or just sitting together with hand in hand; be prepared for some intense romantic moments.
Houseboats
Renting a houseboat for the weekend or for several days give the couple much-required solitude amidst the crowd. Mimicking the famous boathouse in Alleppey, Kerala; the boats boast of AC rooms and oodles of romantic time. You can actually taste homestyle Goan food on these houseboats. The couple can swim together and enjoy the water to the tee.
Beach Shacks
Goa is known for its beaches. Give the beach experience a fresh twist with a stay in the beach shacks. You can select between few restored Portuguese houses, Bali-style and Bohemian shacks, and the utterly cute little huts covered in snow. Do not get misled by their ancient and humble look as they are extremely luxurious places to stay in. You can easily indulge in all beach activities and fun and then enjoy some idyllic and romantic moments in isolation in these beach shacks. The romantic moments created here to have a magical aura that is sure to last for ages.
Hot balloon ride
Romance need not only be amidst water and on land. It can even fly high in the air in a hot balloon ride. The picturesque landscape of coconut trees and rivers flowing from between them in a zigzag manner on the land and the sky above is nature's best romantic setup that any couple can hope for. It is a must-experience activity for a couple to indulge in.
North Goa has plenty to offer places for couples. It has specialized hotels and hotel rooms, historic heritage of churches, forts and museums, abundant beaches, resorts, idyllic islands, water sports and just about everything. Walking through its old-fashioned neighborhood with hands entwined is an experience that just cannot be missed. Goa is a place where couples would go at every possible opportunity repeatedly.