Explore these Top 4 popular destinations in North Goa!
Goa is the dreamland which every individual craves to visit at least once in their lifetime. This smallest state of India has been garnering a lot of the attention of people across all age groups. However, it is the most prominent among the youth and teenagers who love to enjoy in the extravagance the state offers.
Goa is a prolific place for all those who just love to live their life like there is no tomorrow. Music, beatific beaches, immense picnic spots and most popular destination of goa that amidst the exotic natural beauty and hippie lifestyle, this is how is the state described by people.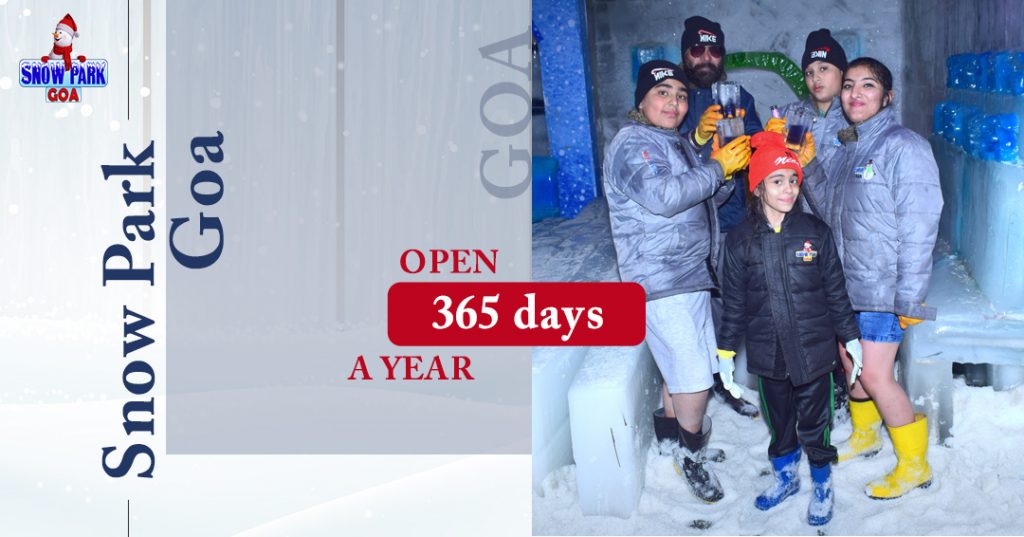 Divided into north Goa and south goa there a plethora of places to go exploring whether it is beaches or monuments that includes ancient Portuguese churches. In comparison to south go, the northern part of the state garners much more crowd and attention. So herein we decided to explore and look through north goa famous places as well as picnic spots which one can visit when going to the state filled with Bohemian air. So, let's get started:
• Sail in the blue water of Calangute beach
Well, if you go to goa and not visit the beaches then you have missed out on the very fun. Calangute is one of the most prominent beaches in north Goa. You can know its prominence by the kind of rush one can find in the beaches. This one of the biggest beaches in the state which welcomes those who are wanderlust to exotic nightlife, sports, and tourist sightings.
And for millennials, this place guarantees the ultimate adventure experience. This includes parasailing, banana rides, centers for getting done full ayurvedic massage and the list goes on. It makes the ultimate picnic spots in North Goa in with your group of best buddies to throng in the enticing lifestyle.
When to visit: Love dance, music, and fun? Do visit the SUNBURN festival organized in Candolim beach for 3 days during December.
• From beaches to snow
The very word Goa brings to our mind beaches and the bohemian lifestyle. Often people think goa is all about beaches. But that's not wholly true. There are numerous places and spots in north goa that make an ideal destination for fun and spending time indoors.
So, don't just limit your trip to beaches and churches alone. Read through to find what are other places to explore.
Wish to spend time midst snow? But situated on tropics how can you find snow? Well, you can, however, with this ideal destination called the snow park. It is one of the top picnic spots in north goa that witnesses people from across the country coming down with their family and friends.
Snow park guarantees a splendid time. This unique attractive theme Park is a popular hangout place for all those who are in for some entertainment. Whether it is for honeymooning, weekend spree with friends or with family, snow park tops north goa famous places list which
What difference does it offer?
This is the biggest ice bar in goa, wherein guests are served drinks in real ice glasses as well as have a selfie with it. Well, it's not limited here, snow park includes snowmen, snow dance, laser, and thunder effect inside -5-degree temperature to have a complete gala time clicking pictures, dancing and galore.
• Recreate your reunion at the Chapora Fort
Goa has many unexplored places that can leave you dazzled. We here deem to offer you the fondest ideas of making your trip a memorable one. So, the next stop after Snow park is the Chapora Fort. Well, doesn't it remind you of the famous 'Dil Chahta hai' poster? This makes one of the ideal destinations for youngsters where Millennials get to indulge in some enamoring photography and recreate their own moment of the Bollywood flick.
Overlooking the Chapora river, built in 1717 as a strategic point for defense place now makes the exotic picnic point for millennials. Do not forget to stay and watch out the enticing sky ones falling in love with the sun and blushing with the hue of red, until the sun disappears in back of the horizon offering the most resplendent sight you.
• An air of ancient architecture
Overlooking the vast expanse of the sea is the Fort of Aguada which was taken over by the Portuguese in 1609. The eye-catcher here is the Aguada lighthouses an ideal destination for photography over the four-storeyed standing tall with pride and the Aguada Jail which is the largest jail in Goa for keeping prisoners who have committed theft, crime and drug addicts.
What to do in Goa?
Well Goa itself is an exotic destination which offers a hippie feel. For millennials it's a perfect destination to indulge in some water sports, parasailing, let your hair loose, dance, party and click lots of pictures with nightlife!