Exhilarating snow activities at Snow Park, Goa
If you are in Goa, in that case, there are plenty of different spots for a tourist attraction that is available to you. How about spending an evening at a theme park with your friends and family? If that's what you are looking for, in that case, there is a theme park in Goa. It is the Snow Park Goa and is one of the primary attractions of this place. Here you can have a blast with your friends and family and it offers tons of different activities.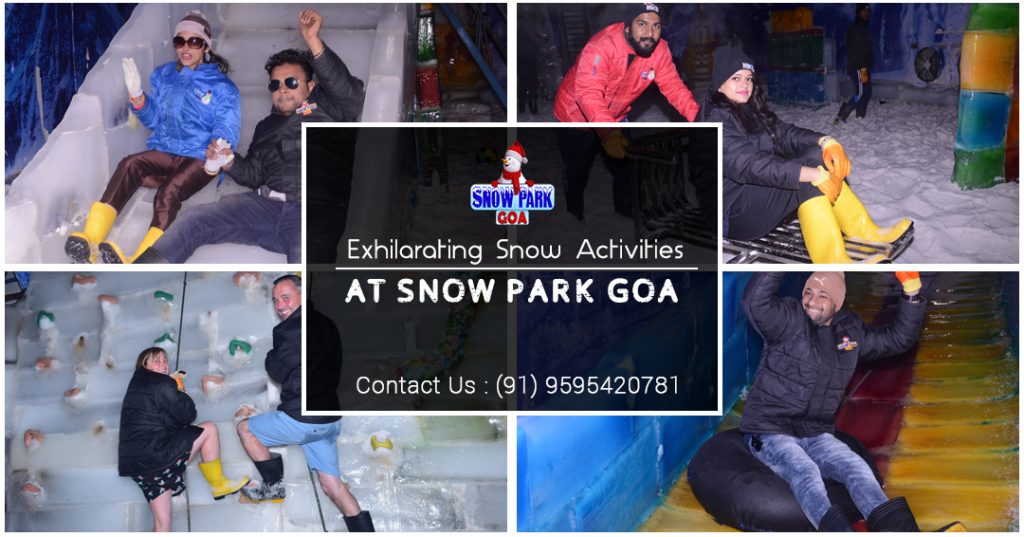 What Snow Park Goa has to offer for you?
As mentioned, at this theme park, you will have a wide range of different options to entertain yourself. Here is a brief overview of what this theme park has in store for you
Play with Snow:
Everybody loves playing with snow! There is nothing more exciting and fun making balls of snow and throwing at each other. At Snow Park Goa, you will find natural snow to play with. If you have children with you, it will simply drive them crazy!
Ice Sliders:
At this park, there are two different ice sliders that are available. One is meant for the adults and the other one has been designed for children. It is a totally different experience altogether sliding down the sliders and feeling the rush of cold wind while you slide by. There is a patch of ice at the end of the slide that will stop you once you have reached there.
DJ Dancing:
Would you like to perspire in snow? In that case, you can participate in DJ dancing. You can have an absolute blast while dancing to the music played by a professional DJ. Here you can get to interact and mingle with other guests who have come to visit the park. Dancing in freezing temperature with amazing lighting would be a different experience altogether.
Sledging Car:
Would you like to experience the ride of the Eskimos? In that case, you cannot afford to miss out on the sledging It is one of the main attractions of this park. Riding a sledging car on real snow will be an experience that you will cherish for the rest of your life.
Ice Bar:
Sounds exciting? Well, you need to try it to feel the excitement. Here you get to taste your favorite liquor in ice glasses.
Igloo:
Have you ever dreamt of staying in an Igloo? The dwelling of Eskimos. Well, this is your chance to live your dreams. At this park, there are Igloos made of ice which you can visit. A family picture with the Igloo in the background would be a memento to preserve for the rest of your life
Apart from these, there are plenty of different activities available for you at this theme park. You have ice-sculpture; you can enjoy the thrill of a thunderstorm, play snow volleyball and others. If you are in Goa, you simply cannot afford to miss this place. This is one of the most popular tourist places near Baga beach in Goa.