Kick-start 2019 with our Winter Adventures
Are you planning to visit Goa this New Year? It is an excellent decision given the fact that Goa is one of the primary destinations in India when it comes to celebrating the New Year. There are tons of different things which Goa has to offer to its tourists. If you are wondering about the must visit places in Goa, then the list is quite big. However, in terms of New Year celebration, Snow Park is one destination that will bring a smile on your face. As a matter of fact, people from all over the country visit Goa during this time of the year to escape the everyday monotony and rejuvenate oneself.
What makes Snow Park Goa Special?
If you are planning to have a blast this New Year, then Snow Park in Goa would just be the popular destination for you. It has everything to offer which would allow you to spend some memorable moments with your friends and family. It is basically a theme park which has lots of different activities and rides to offer. This park remains open from 11 am till 11 pm and the entry price includes different types of costumes and unlimited access to all the rides. Spending a couple of hours at Snow Park Goa would give you something to cherish for the rest of your life.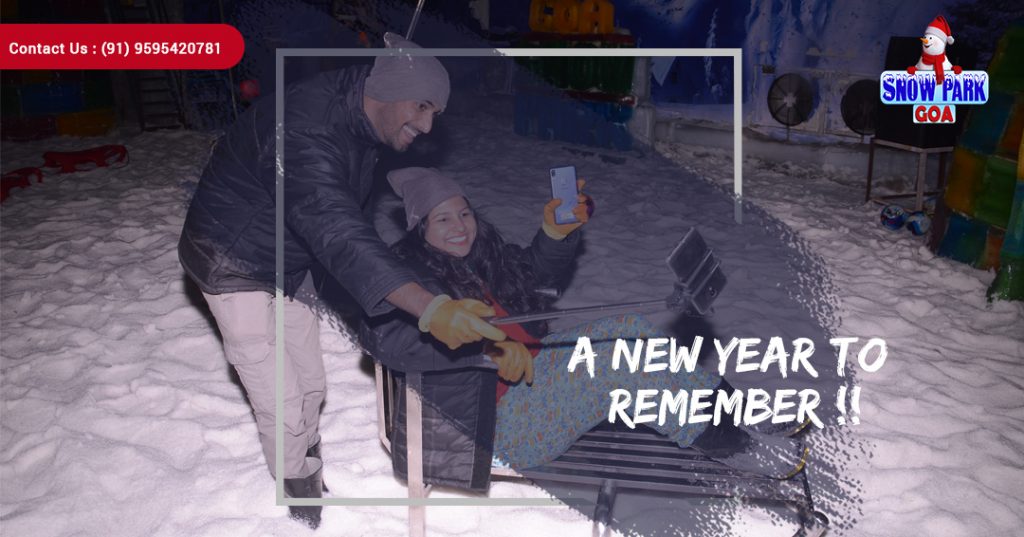 What this Park has to Offer?
Ice Climbing: Are you looking for some adventure? In that case, you can go for ice climbing which would challenge your physical strength and stamina. This is one activity which is enjoyed by most of the tourists especially the youngsters. Even if you have never climbed any upright structure, you won't be able to resist the temptation of going for it. This is one of the primary attractions of Snow Park in Goa.
Amazing Photoshoot: There are professional photographers available here who would capture some of the memorable moments of your life. It is an ideal location for the couples to spend some memorable moments of their life. If you want, every single activity of yours in this park can be captured in frames.
Snow Volleyball: If you want to shed some sweat, then snow volleyball would just be the perfect option for you. It is not only challenging but at the same time quite enjoyable and fun too. It's played in casual spirit with the sole intention of enjoyment. Here you will get the chance to display your fitness and acrobatic skills.
Ice Igloos: Here you can experience the lifestyle of the Eskimos. There is ice igloo which you can visit and spend some time with your family. The temperature inside is controlled manually and is kept at minus 5°Celsius in order to give you the true feel of an Igloo.
Apart from these, there are plenty of different other activities which Snow Park has to offer. It is one of the best tourist places near baga beach. Spend a memorable New Year's Eve at Snow Park in Goa.